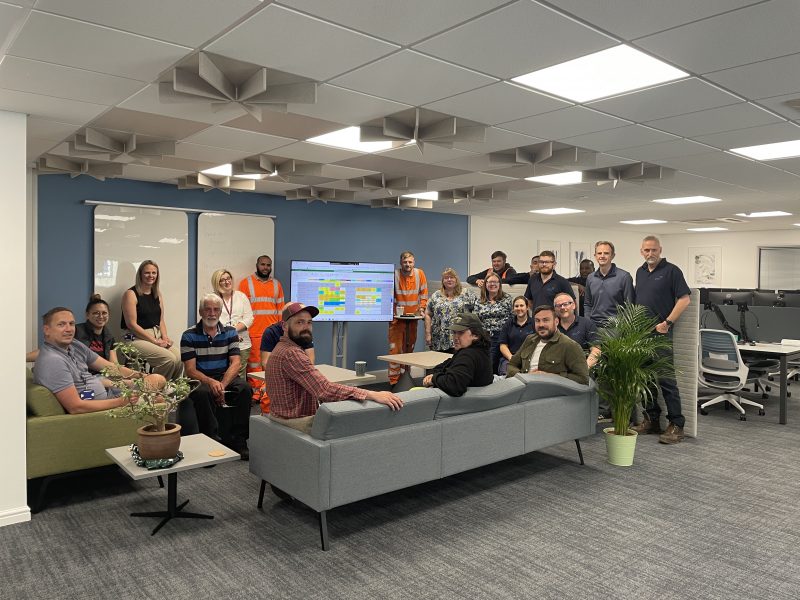 We are pleased to announce, that after many years of searching for the right location, we have finally relocated our Head Office to Astley Way in Swillington, just outside of Leeds.
40Seven has been based on Cross Green Way since incorporation back in 2005 and we've spent the last 10 years looking for a new base to call home.
Our team of Leeds based surveyors has expanded rapidly in recent years as we have developed working relationships with more and more clients in the Northern region, and our new offices provide us with the space to grow further, in a modern, practical and comfortable surroundings. The new office will ensure that we are able to support our employees and our customers on existing and future frameworks and projects, and will enable us grow further across the Northern region.
Our new premises will serve as a place where our surveyors can work together on collaborative projects, carry out processing work, get involved in training sessions and will also provide us with a place in which we can meet our customers face to face.
We will continue to offer a hybrid and flexible working arrangement for our employees; where employees are empowered to choose where it is best for them to carry out the work they need to do. We will also continue to recruit new surveyors in the region and will be on the look out for experienced and trained Land and Utility Surveyors, as well as people who don't have experience in the surveying industry but have a desire to learn skills that are in short supply in our country and develop within a business which has the happiness and professional development of all its employees at the heart of everything we do.