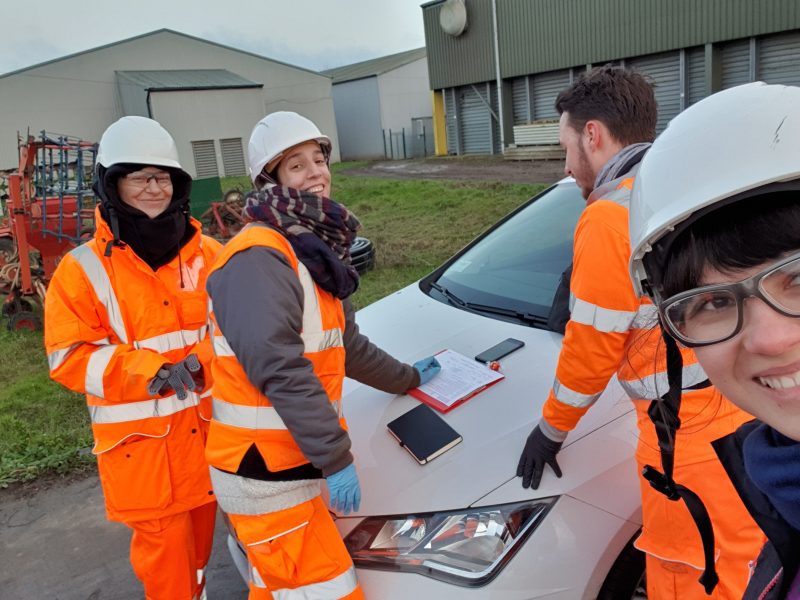 Just over 3 years ago 40Seven launched a training programme for Land and Utility Surveyors. We had recognised that there was a shortage and Surveyors within the industry, and we believed that the best way to resolve this was to provide opportunities to people to learn this trade, whilst being paid a fair salary.
The plan was to find people with no prior experience of Land and Utility surveying and train them in the basics. Since 2018, we have taken at least 4 new trainees each year; 2 Land and 2 Utility Surveying apprentices. Each year, we review how well we have managed to deliver training whilst providing real life-on site experience and we aim to improve the experience of trainees each year. We don't get everything right and 2020 has been extremely challenging in terms of pairing up inexperienced trainees with experienced Land and Utility Surveyors due to COVID restrictions and safety measures. This meant that early in 2020 training did have to take a temporary back seat. Despite this, we got things back up and running towards the end of the year and all our trainees are progressing impressively well and we expect them to 'pass out' to Junior Surveyors very soon.
Shortly after the launch of the programme we developed a pay and promotion scale for Surveyors; this enables our Surveyors to see where they currently are on the scale, where they can progress to and what they need to do to achieve progression. Our path for progression ranges from Trainee Surveyor to Junior (Levels 1 and 2), Surveyor (Levels 1 and 2) and Senior Surveyor (Levels 1 and 2).
To equip our Senior Surveyors with the skills they needed to train their colleagues, we worked with a trusted training provider to develop and deliver a bespoke 'Train the Trainer' programme. The programme focussed on training others in vocational skills.  We plan to continue with this and deliver it to some of our newly promoted Senior Surveyors over the coming months.
Through our recruitment process, we aim to find people who, first and foremost, have a great attitude towards learning. It is also important that we find people who have an interest in and desire to work outdoors and travel to different locations each day. In Land Surveying, we also feel that those with a natural ability to pay attention to detail are successful at the role, whereas we find that in Utility Surveying it is most important for candidates to have a natural curiosity in how things are engineered and the ability to problem solve.
If you are interested in learning more about our Trainee programmes, please feel to get in touch with our Training and Quality Manager; Maddy Lees.