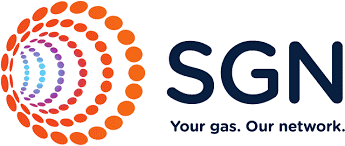 We have recently been awarded all the 9 lots we tendered for under the new SGN Gas Asset Surveys Contract.
SGN is one of the UK's largest gas distribution network operators and this achievement comes after the completion of a Multi-Lot RFQ tender, as well as demonstrating our expertise and reliability to SGN over the past 9 months. Since November 2022 we have been working on an interim basis to support an increase in demand for Leakage, MasterMap and Mains Replacement Prioritisation Surveys (MRPS) Surveys.
In addition to MRPS, MasterMap and Leakage surveys, the new contract, starting in September 2023 will encompass Large User Must Meter Reads, Bulk Services, River Crossing, Complex Distribution Systems and Valve Surveys.
"Winning all 9 lots under the SGN Gas Asset Surveys contract is a remarkable accomplishment for 40Seven. It not only highlights our ability to meet the industry's evolving needs but also reflects our commitment to fostering excellent service, based on quality and reliability to our gas distribution network customers" said Jon Steers, Operations Manager for Gas at 40Seven.
40Seven has worked as a surveying services provider in the Gas industry for over 20 years. We are the sole supplier of Leakage, MRPS and Plant Protection surveys to Cadent Gas. We also provide ad hoc gas related asset surveys to Northern Gas Networks, Islands Energy Group and other small independent gas distribution network operators.
We believe our continued successful growth is a result of the efforts of our dedicated team of industry experts who use new technology, innovative and efficient working methods, and a customer focussed approach to consistently deliver high quality data and a great service. This contract award further solidifies our position as an industry leader and demonstrates our ongoing commitment to improving the safety, reliability, and efficiency of gas distribution networks across the UK.